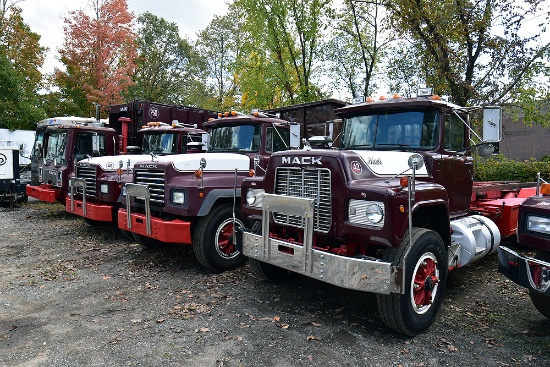 Mack Roll Off Trucks & Compaction Units
Monday, November 2, 2020 | 11:00 AM Eastern
to bid until the live auction begins!
Mack Roll Off Trucks & Compaction Units
Monday, November 2, 2020 | 11:00 AM Eastern
to bid until the live auction begins!
Description
Surplus to the ongoing needs of area waste services company

Mack RD & MR Roll Off Trucks
Caterpillar 5,000 lbs. Diesel Forklift
Self Contained 30 Yard Compactors
40 Yard Break Away Compactors
2 Yard Stationary Compactors
22' Roll-Off Sled
12' Utility Trailer
Tri-Axle, 28'Equipment Trailer
2,000 Gallon Fuel Storage Tanks w/ Pumps
10HP Hydraulic Compaction Power Units
Skid Steer Attachments & Wheels
Lesco Portable 200 Gallon Poly Tank & 5.5HP Pressure Washer Rig
Self Dumping Hopper
Metal Working Equipment
Spare Truck Parts & Fuel Tanks
(2) 20' Sea Containers
& Much More.