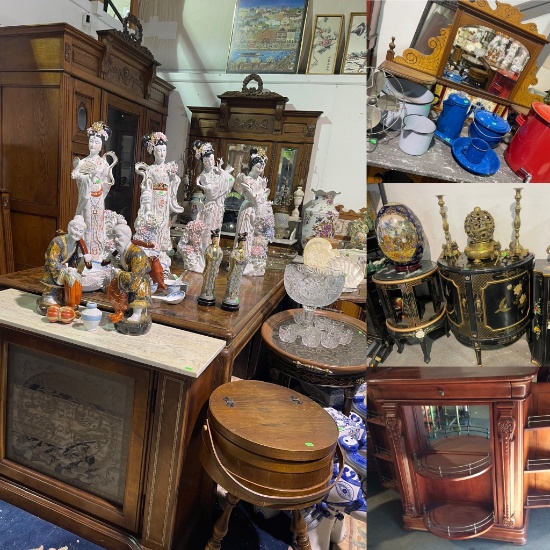 Sunday, September 19
12:00 PM Pacific
Yelm, WA
The sequel to 10,000 sq. ft. of antiques! More absolutely gorgeous new old stock and antique furniture, Vases, Tiffany lamps, Capodimonte, priceless small antiques, beautiful crystal and more!...
9 Hours 50 Minutes
to bid until the live auction begins!
Start Bidding

Sunday, October 17
12:00 PM Pacific
Yelm, WA
The third sale in the 10,000 sq. ft. of Antiques series!