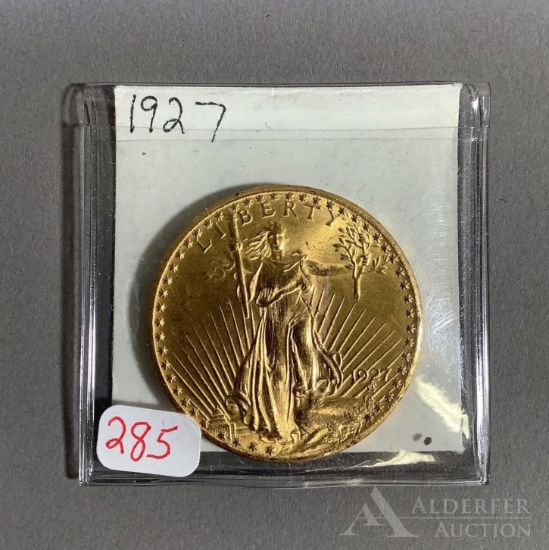 Coin and Currency
Tuesday, April 13, 2021 | 12:00 PM Eastern
Auction closed.
Coin and Currency
Tuesday, April 13, 2021 | 12:00 PM Eastern
Internet Premium:
23%
See Special Terms for additional fees
Description
Explore 360+ lots of denominations which range from half cents to gold including Half cents, Large cents, Flying Eagles, Indians, Lincolns, Two cents, Three cents, Shield, Liberty-V, Buffalo & Jefferson nickels, Bust & Seated Half dimes, Bust, Seated, Barber & Mercury dimes, Twenty cent piece, Seated & Barber quarters, Standing Liberty & Washington quarters, Draped Bust, Bust, Seated, Barber, Liberty Walking & Franklin halves. An assortment of dollars include Draped Bust, Seated, Peace, Trade & Morgan dollars incl. GSA.

Browse an impressive selection of 48 gold pieces featuring 27 U. S. Gold ($1 to $20, incl. 1847-C $2.50, 1798 & 1804 Capped Bust $5) & 21 foreign pieces.

You will also find Spanish Treasure, Silver & Gold commemoratives, Fractional & U. S. currency, part sets, proof sets mint sets, modern proof silver, Obsolete & Confederate currency, foreign coins & currency, large collection of medals, coin jewelry, tokens plus many other items to appeal to the avid coin collector or the novice.