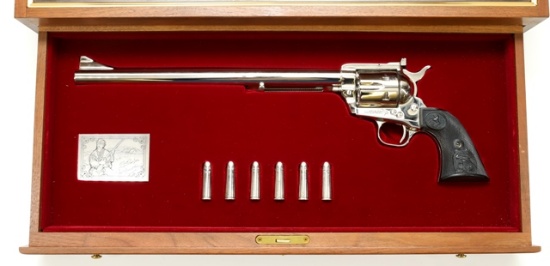 Firearms and Ammunition
Tuesday, May 11, 2021 | 10:00 AM Eastern
Auction closed.
Firearms and Ammunition
Tuesday, May 11, 2021 | 10:00 AM Eastern
Internet Premium:
23%
See Special Terms for additional fees
Description
Shop an impressive selection of sporting and military arms to include handguns: Sig Sauer P226's, Kimber Micro 9, Colt Ace. Shotgun highlights are Benelli Super Black Eagle, Ithaca/SKB XL900, J.P. Sauer side by sides, Charles Daly/Miroku Superior Traps. Browse a variety of high power rifles: Kimber 84M Pro Varmint, Thompson Center Icon, Remington 700, Sako Super L M74, Finnbears and Forester. For the antique collector, there are Springfield 1872 Rolling Block, 1873 and 1884 Trap Doors. Military firearms to include M1 Garands, M1 Carbines, 1903 and many more. Many are new/unfired.