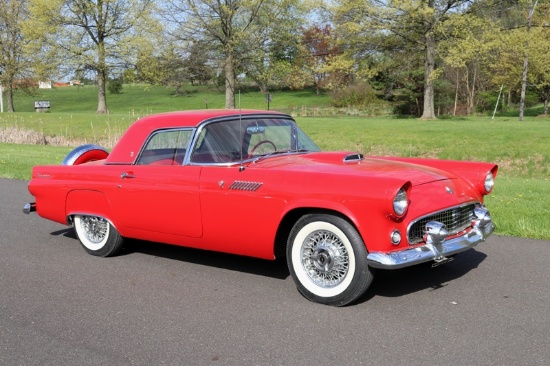 Vehicles, Motorcycles, and Scooters
Wednesday, May 26, 2021 | 4:00 PM Eastern
Auction closed.
Vehicles, Motorcycles, and Scooters
Wednesday, May 26, 2021 | 4:00 PM Eastern
Description
This auction will be held Live (outside) and Online. This auction features vehicles, motorcycles and scooters including a 1933 Austin Truck, 1955 Ford Thunderbird, 1969 Chevrolet Corvette Convertible, 1971 Morris Mini, 1974 Toyota FJ40 Cruiser, 1980 Mercedes-Benz Roadster 450 SL, 1982 Rolls Royce Silver Spirit, 1990 Porsche Carrera, and more. Motorcycles and scooters include 2003 Harley Davidson V-Rod 100th Anniversary Edition Motorcycle, Suzuki, Yamaha and Kawasaki Dirt Bikes and an assortment of scooters by Yamaha, Derbi and Vento.