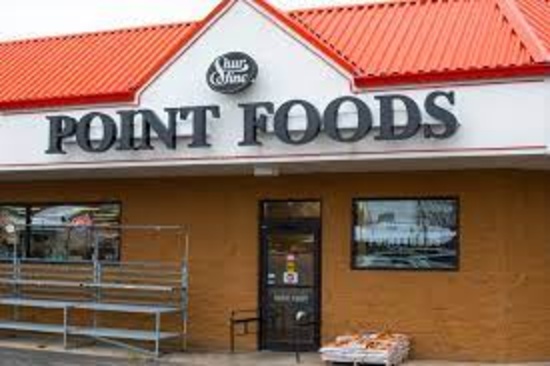 Point Foods Grocery Store
Auction closed.
Point Foods Grocery Store
Description
It's time for Jeff to move on from the grocery business, so we are selling everything to the highest bidder. From the 3 year old Led ceiling lighting, the 2014 Hill Phoenix Coolers and Freezers, to the trim on the walls! Everything in this store is well taken care of, some of it is even new!

Some of what is being sold:
2014 Hill Phoenix freezer doors, 2014 Hill Phoenix cooler doors, New Henny Penny Pressure Fryer, 3 year old LED ceiling Lights, BEER CAVE installed New in 2013, Lozier Shelving, Walk-in Coolers, Walk-in Freezers, Deli equipment, Buffet Pans, Hobart Meat Saw, Hobart Grinder, Nesco Roasters, Chafing Dishes, Prep Table, Windows, Ceiling Tiles, POS System, Computers, Scissor Dock Lift, Checkout Lanes, Automatic Entry Doors, Ice Merchandisers, Bathroom Partitions, Hand Dryers, Commercial Stove, Office Supplies, File Cabinets, Shopping Carts, Money Safes, Cash Registers, Floral, Multideck Cases, Compressor Racks, Air Conditioners, 350,000 BTU Furnace, 90,000 BTU Furnace, Cardboard Baler, Hobart Slicer, Quantum Scales, Produce Scales, Cabinets, Cigarette...
Show more
Show Less
Lot Location:
All lots are located at event location