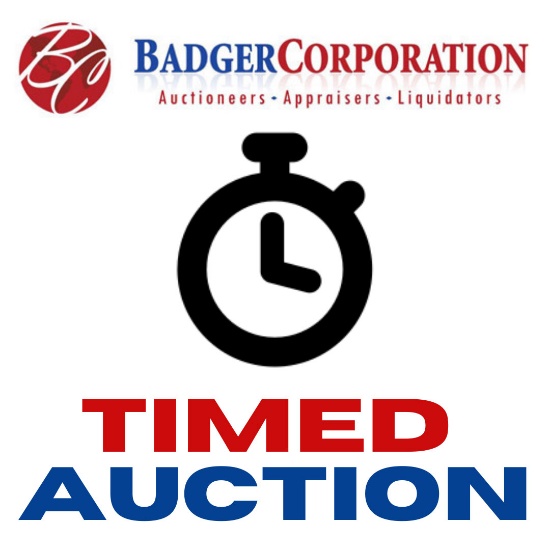 Complete store Shelving Package A1291
Bidding Begins Friday, March 31, 2023 | 4:00 PM Central
Until bidding begins.

Complete store Shelving Package A1291
Bidding Begins Friday, March 31, 2023 | 4:00 PM Central
IMMEDIATELY AT THE END OF THE AUCTION THROUGH APN.
END OF THE AUCTION IF YOUR CREDIT CARD IS DECLINED. NO EXCEPTIONS!
ALL QUANTITIES. MAKE SURE YOU KNOW ITS TIMES THE MONEY IF IT IS MORE THAN QUANTITY OF 1.
FROM 9:00 A.M. - 3:00 P.M. CT ONLY.
Base Decks: 19" With 48"x18" Shelves, Uprights 78" & Peg Boards(Complete) Base Deck: 22" With 48"x22" Shelves, Uprights 78" & Peg Boards(Complete) Base Decks: 30" With
...more
Closed Lots