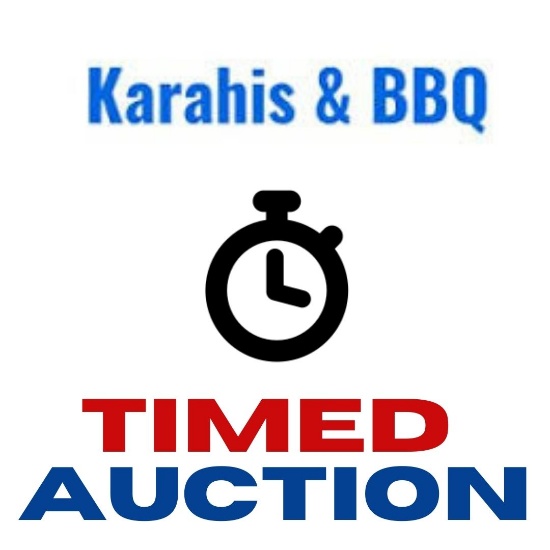 Karahis & BBQ - Turn Key Opportunity
Lots start closing Friday, July 8, 2022 | 11:00 AM Central
Until lots start closing.
Karahis & BBQ - Turn Key Opportunity
Lots start closing Friday, July 8, 2022 | 11:00 AM Central
Until lots start closing.
Description
Karahis & BBQ is a premier and authentic Indo-Pakistani Restaurant with a goal to serve quality Halal food. Their mission has been to provide high-quality food for all those that wish to combine fun and enjoyable ambiance with skillful cooking into one extraordinary dining experience. We are offering this restaurant as a turn-key opportunity. This is a well-known restaurant located in a high traffic area in Madison, WI. For more details, call TED @ 920-960-1050.

See our website for additional information and pictures!
IMMEDIATELY AT THE END OF THE AUCTION THROUGH APN.
END OF THE AUCTION IF YOUR CREDIT CARD IS DECLINED. NO EXCEPTIONS!
ALL QUANTITIES. MAKE SURE YOU KNOW ITS TIMES THE MONEY IF IT IS MORE THAN QUANTITY OF 1.
With A Goal To Serve Quality Halal Food. Their Mission Has Been To Provide High-Quality Food For All Those That Wish To Combine Fun And Enjoyable Ambiance With Skillful C
...more
Closed Lots