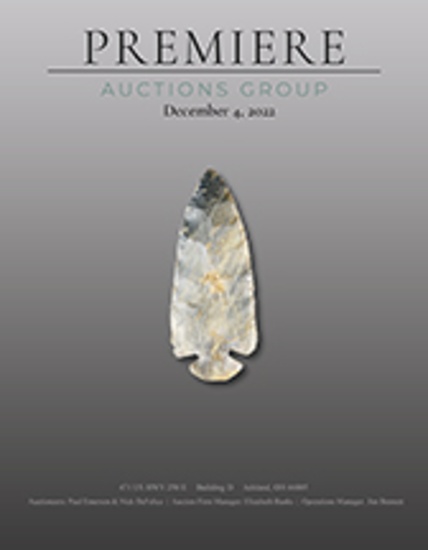 Indian Artifacts Auction - Bennett's Premiere Auct
Sunday, December 4, 2022 | 10:00 AM Eastern
to bid until the live auction begins!
Indian Artifacts Auction - Bennett's Premiere Auct
Sunday, December 4, 2022 | 10:00 AM Eastern
to bid until the live auction begins!
Internet Premium:
17%
See Special Terms for additional fees
Description
Indian Artifact Auction featuring a nice selection of artifacts including: arrowheads, knives, pottery, bannerstones, historic beadwork items, PreColumbian relics, ornamental slate and stone tools. Includes relics from collectors such as Walter Dudkewitz, David Huff, George Armann, Jim Johnston, Marvin King, Robert "Ed" Harris, David L. Root and more. ALL items in this sale guaranteed to be authentic and come with a 30 day return (from auction date).