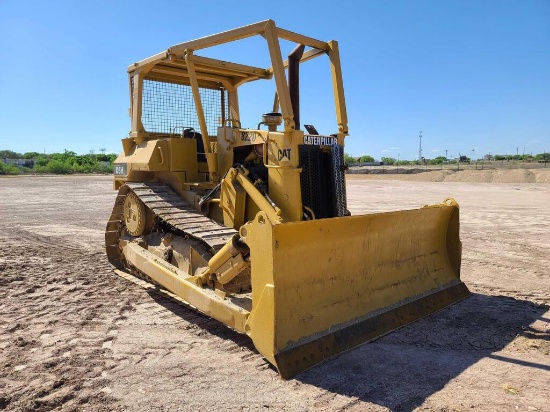 MACHINERY, TRAILERS, VEHICLES, TOOLS
Saturday, May 15, 2021 | 10:00 AM Central
to bid until the live auction begins!
MACHINERY, TRAILERS, VEHICLES, TOOLS
Saturday, May 15, 2021 | 10:00 AM Central
to bid until the live auction begins!
Description
Vehicles, Trailers, Construction Eqpt., Tractors, etc.

ADDRESS: 7143 STATE HWY 359, LAREDO, TX 78040

***LOADING ASSISTANCE AVAILABLE DAY OF SALE & UP UNTIL FRIDAY MAY 21ST! ANYTHING THAT STAYS AFTER WILL HAVE TO BE BY APPOINTMENT AND STORAGE FEES WILL BE CHARGED.***

KEEP IN MIND THAT THE NAME YOU REGISTER IN IS THE NAME THAT THE TITLEWORK WILL BE ASSIGNED TO.

Please contact the auction company for payment instructions. 956-283-0422 or 956-450-0742. If we do not hear from you within the 48hr period following end of sale, the Auction Company will automatically contact Proxibid to dispute your purchase and rate you due to our discretion. You will not be able to bid in any or all online auctions in the future. You must contact Auction Company immediately to pay your unpaid invoice.

There is a 3.99% processing fee for debit/credit card purchases. (Credit/Debit) Any amount over $1,500.00 must be sent through wire transfer. If payment is through wire transfer, NO wire fee will be charged to buyer.
Checks will be accepted...
Show more
Show Less