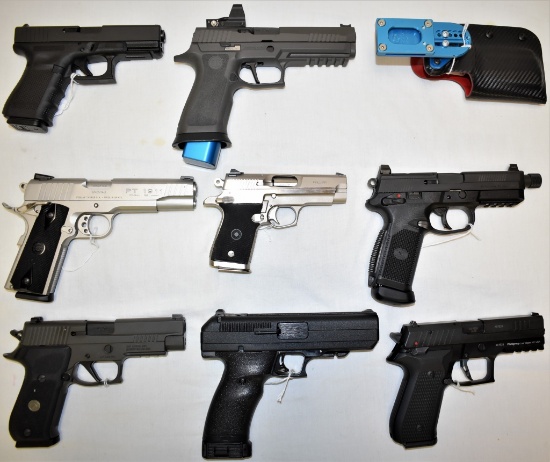 100+ Firearms and Related 1/16/22
Sunday, January 16, 2022 | 12:00 PM Central
Auction closed.
100+ Firearms and Related 1/16/22
Sunday, January 16, 2022 | 12:00 PM Central
Internet Premium:
16%
See Special Terms for additional fees
Description
Estate firearms including collectible and usable. Lots of ammo, parts and accessories. LONG GUNS: Rifles include Colt Lightening Small Frame 22, Winchester 9422 22, Winchester 61 22, Iver Johnson Safety X 22, Ruger Mini 14 Ranch Rifle 223. AR's include FN, BCN & Daniel Defense, Plus more. Shotguns include Browning Citori Belgium 12 ga, Browning BT99 Trap 12 ga, Browning A5 Belgium 16ga, Winchester Pre 64 12 Trap 12 ga, Benelli Montefeltro 20ga, Plus more. HAND GUNS: Pistols include Sig Sauer P220 R Legion 45 acp, Rex Zero 1 9x19mm, FN FNX-45 45 acp, Taurus PT1911 45 acp, Star Model Firestar 45 acp, Sig Sauer P320 Legion X 5 9mm, Hi-Point JHP 45 acp, Glock Model 19 Gen 4 9mm, Plus more. OTHER: Lots of AMMO, magazines, reloading, holsters, sharp edges. Plus More.