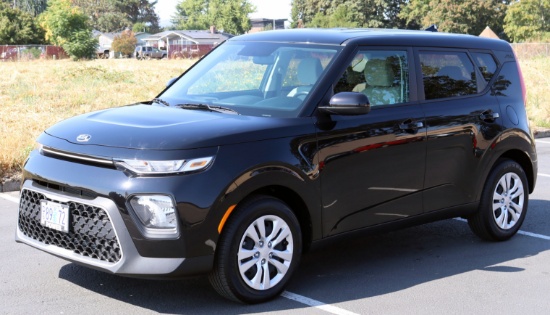 2020 Kia Soul, Can-Am Spyder, Honda Shadow 750CC
Thursday, September 29, 2022 | 2:00 PM Pacific
Auction closed.
2020 Kia Soul, Can-Am Spyder, Honda Shadow 750CC
Thursday, September 29, 2022 | 2:00 PM Pacific
Description
Low, Low mileage 2020 Kia Soul, 2012 Can-Am Spyder 3 Wheeler, 2005 Honda Shadow Motorcycle 750 CC.

Live and Online Auction. Live bidding starts at 2:00 pm.
Absentee and phone bids accepted. Must register in advance.

Preview Noon till 2pm on day of auction, September 29.
All purchases above $2000 must be paid for with a Bank Wire Transfer. No exceptions.

Credit Cards are not accepted for titled vehicle purchases.
Lot # 1 (Sale Order: 1 of 3)
"Cherry Black" exterior with contrasting gray - black interior. From an estate. Only 2,260 total miles. Vehicle was purchased on December 9, 2019. Note car has been sitt
...more
Lot # 2 (Sale Order: 2 of 3)
Recently serviced by Power Motor Sports. 34,625 miles. In good condition. From a local estate.
Lot # 3 (Sale Order: 3 of 3)
New battery. Turns over, but won't start. Has been sitting two years. From a local estate. 21,450 miles.