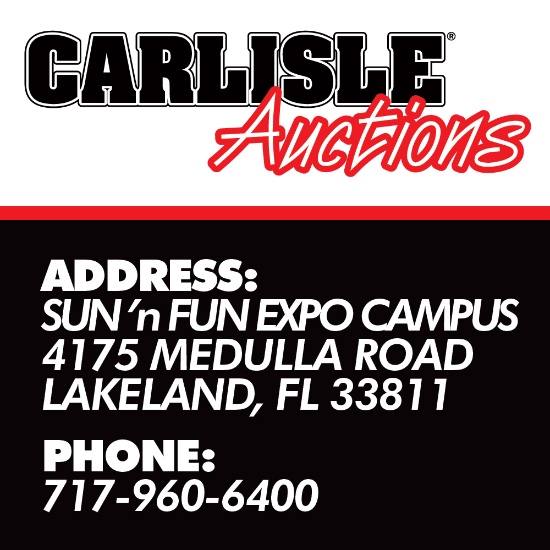 Lakeland Fall Collector Car Auction (Day 1)
Friday, November 11, 2022 | 10:30 AM Eastern
Auction closed.
Lakeland Fall Collector Car Auction (Day 1)
Friday, November 11, 2022 | 10:30 AM Eastern
Description
THERE WILL BE A $50 NON REFUNDABLE FEE TO SIGN UP TO BID AT THIS EVENT. Find your first or next classic with Carlisle Auctions as part of its two-day Classic and Collector car auction. The event runs November 11th and 12th, 2022. Bid and buy in person, on the phone or online! For an investment that truly accelerates, call 717-960-6400 to learn more.