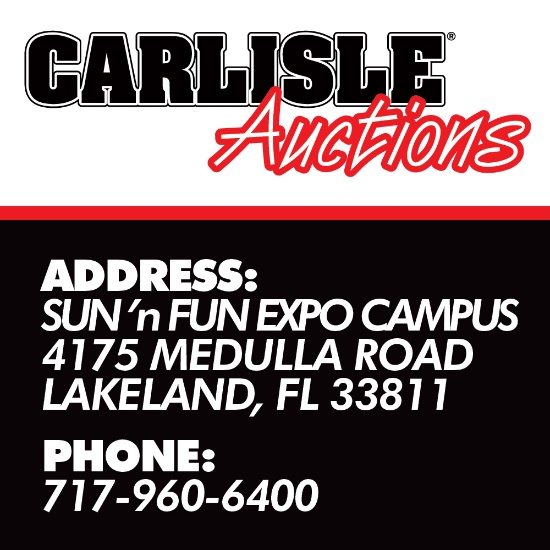 Lakeland Fall Collector Car Auction (Day 2)
Saturday, November 13, 2021 | 10:30 AM Eastern
Auction closed.
Lakeland Fall Collector Car Auction (Day 2)
Saturday, November 13, 2021 | 10:30 AM Eastern
Description
THERE WILL BE A $50 NON REFUNDABLE FEE TO SIGN UP TO BID AT THIS EVENT. Find your first or next classic with Carlisle Auctions as part of its two-day Classic and Collector car auction. The event runs November 12-13. Bid and buy in person, on the phone or online! For an investment that truly accelerates, call 717-960-6400 to learn more.
Lot Location:
All lots are located at event location