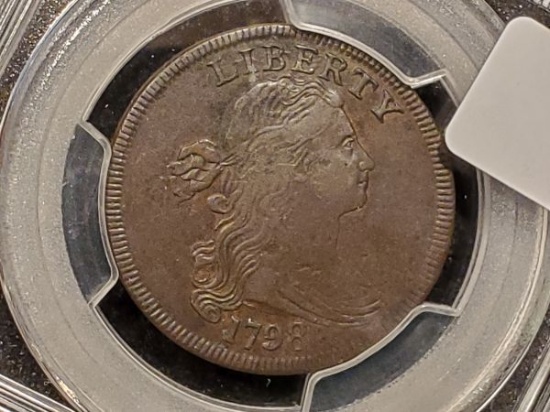 COINHUNTERS Online Timed Coin Auction
Auction closed.
COINHUNTERS Online Timed Coin Auction
Internet Premium:
15%
See Special Terms for additional fees
Description
Welcome Coindexters! Back from the St. Louis show and it was a good one!
Got some RARE pieces this week! Scarce 1798 Large Cent in XF. RARE 1933-S DOUBLE DIE OBVERSE. ONLY 3RD ONE GRADED!!!! 1785 Connecticut Colonial! Key 1885 V Nickel. Along with Silver, Coppers, Exonumia, tokens, medals, US, World, Currency. I even picked up a rare Salvador Dali Gold Olympic piece that I haven't decided if I want to sell or not.

Thinking of consigning or selling? Lots of folks are and have! Contact Dave via e-mail, text, phone or MySpace (if anyone still has that) at davecoulby@juno.com or 402-290-8355.