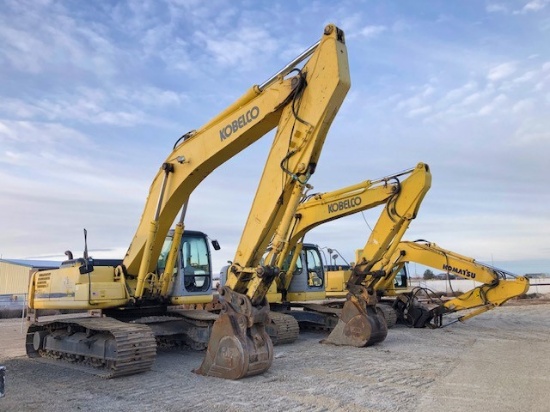 Cascade Pipeline & Consignors Simulcast ONLINE
Saturday, April 18, 2020 | 10:00 AM Mountain
Auction closed.
Cascade Pipeline & Consignors Simulcast ONLINE
Saturday, April 18, 2020 | 10:00 AM Mountain
Description
Cascade Pipeline, Banks, and Private Consignors ONLINE ONLY Simulcast Auction - Saturday, April 18th, 10AM
Cascade Pipeline Ch. 7 Case No. 20-00043-TLM - by order of Bank
Plus: VEHICLES - 100+GUNS & GUN SHOP - TOOLS - 2018 HARLEY - FARM EQUIPMENT & MORE!

PICK UP AND PAY FOR YOUR PURCHASES on Monday, 4/20, AND Tuesday., 4/21, 10:00am - 5:00pm both days at the Corbett Auction Facility: 547 E. Stagecoach, Kuna, ID 83634.
**If you prefer, we can "hold" your item(s) at our facility for later pick-up by appointment, but you will need to make payment by contacting our office and paying remotely by Wire Transferring funds or with a Credit/Debit Card (13% Buyers Premium rate will apply for credit or debit cards).

CATALOG BREAKOUT:
Lot# 100-565: Cascade Pipeline Equipment & Farm Equipment
Lot# 570-610: Vehicles, Motorcycles, Concession Trailer, Boats
Lot# 615-662: Tools/Misc. Equipment
Lot# 800-884: Firearms
Lot# 910 - 1166: Ammo/Gun Accessories/Holsters

**COVID-19 INFORMATION PLEASE READ**
**We are...
Show more
Show Less