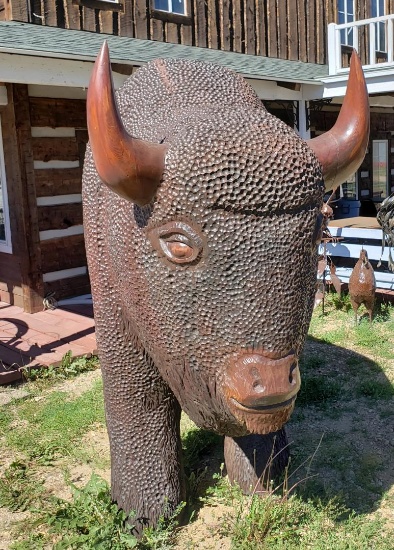 Montana Frontier Trading Post - Day 1
Saturday, July 10, 2021 | 9:00 AM Mountain
Auction closed.
Montana Frontier Trading Post - Day 1
Saturday, July 10, 2021 | 9:00 AM Mountain
Internet Premium:
25%
See Special Terms for additional fees
Description
We are delighted that you can join us for the Montana Frontier Trading Post Auction. This sale is spread across two days.

Day 1: The largest collection of Indian, Indigenous, and Cowboy Frontier Artifacts in North America. Featured items include Modern and Antique Indian Beadwork, Jewelry, Spurs, Bits, and other Historical Western Artifacts. Part 2 of Gene Wensel's, Brother's of the Bow Collection. Tanned Fur, Taxidermy, Indian trade goods, and other Ethnographic items from around the world. Also being sold is a large Railroad and Toy Train Collection.

Day 2: Our Military and More Extravaganza. We are continuing to sell the largest privately held Military collection in the world. An extension of Day 1 items begins the day, followed by Oriental Textiles, Artwork, Taxidermy, and finished with our monthly Military offering. For the Military Collector who has everything, we are proud to be offering an item you surely need in your collection, an Inert M40 Recoilless Rifle (one of only a small handful in private collections).