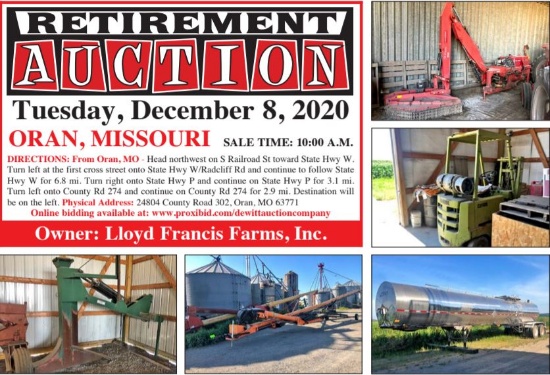 December 8, 2020 - Oran, MO - Retirement Auction
Tuesday, December 8, 2020 | 10:00 AM Central
Auction closed.
December 8, 2020 - Oran, MO - Retirement Auction
Tuesday, December 8, 2020 | 10:00 AM Central
Description
Mr. Gary Francis has decided to retire and has commissioned DeWitt Auction Co. to sell this list of clean, well-maintained farm equipment. Most was bought new and has been shedded. He has allowed a neighbor to add a small consignment to this auction.