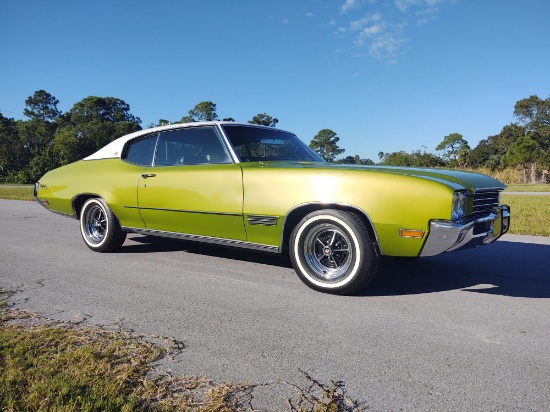 Zephyrhills Classic Car Auction
Friday, February 12, 2021 | 10:00 AM Eastern
Bidding will begin soon!
Zephyrhills Classic Car Auction
Friday, February 12, 2021 | 10:00 AM Eastern
Description
Originally founded in 1985 the Zephyrhills Classic Car Auction is one of the oldest most recognized classic car auctions in the state of Florida. This event is a highly-regarded gathering of buyers and sellers at a dedicated auction facility. The professional auctioneers and their staff are committed to helping both buyers and sellers reach their goals!
Lot # NA1 (Sale Order: 1 of 3)
Beautiful car, Mostly original, in good shape. Convertible top is in good shape as well. 393 V8 powerhouse, Automatic trans.
Lot # NA2 (Sale Order: 2 of 3)
VERY CLEAN LUXURY CAR INSIDE AND OUT! Convertible top is in great shape! 4.0L V8, Automatic trans. Comes with cover for the convertible when down.
Lot # NA3 (Sale Order: 3 of 3)
1968 DODGE DART GT (CLONE) 383 CU IN, NON-MATCHING NUMBERS, 727 TRANS, POSI REAR END, POWER STEERING, FRONT DISK BRAKES, BUCKET SEATS, CONSOLE, AM RADIO, FLOORS ARE GOOD,
...more