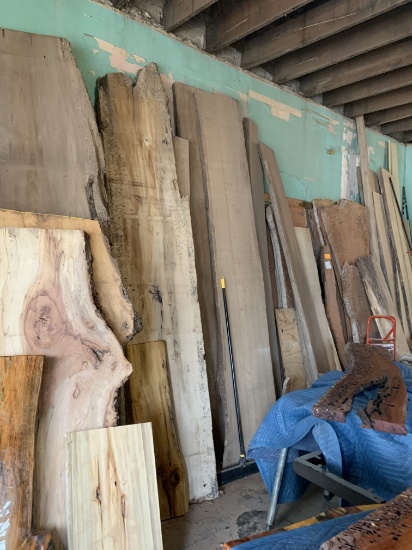 Auction Exotic Wood Live Edge Salbs
Lots start closing Tuesday, June 22, 2021 | 10:00 AM Central
Until lots start closing.
Auction Exotic Wood Live Edge Salbs
Lots start closing Tuesday, June 22, 2021 | 10:00 AM Central
Until lots start closing.
Description
Over the last 4 years South Texas Creations has been recovering exotic woods form the Gulf of Mexico, Area Bays and the Intercoastal Water Way's and along with collecting some of our Texas favorite.
This is a rare opportunity to bid on the hard-to-find exotic wood slaps. Magnolia, Honduran Mahogany, Sinker Cypress, Ash, Pecan, Texas Cedar Elm, Texas Mesquite, Texas Live Oak and the list goes on. Multiple sources have yet to some of the Species. Please check out some of the finished projects and what the finished wood would look like. Please note all slabs have been kiln dried. Some of the lots have had some exposure to moisture on the very end of the slab and are noted in the description.
No lots have closed yet for this auction.

Closed Lots