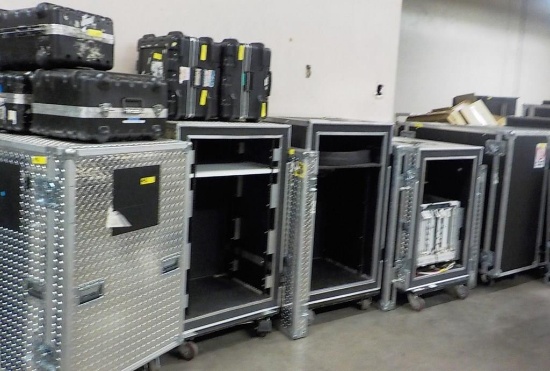 Metal Roofing TRUCKS Rolling Cases LED Dallas, TX
Lots start closing Saturday, January 25, 2020 | 10:00 AM Central
Until lots start closing.
Metal Roofing TRUCKS Rolling Cases LED Dallas, TX
Lots start closing Saturday, January 25, 2020 | 10:00 AM Central
Until lots start closing.
Description
Rolling Equipment Cases, Amplifiers, Commercial Phone Equipment, Metal Roofing Panels, Chevy Colorado Pickup, Chevy 3500 Flatbed, Nikro Duct and Vent Cleaning Vaccum, Refrigerators, Shelves, Enviroguard Coveralls, LED Lights and Bulbs, Store Displays, Hubbell Lighting Hardware, Multi-Wavelength Meters, Blueprint Holder/Stand, Roofing Felt, Wheelchair Lift, Fiber Reels, Networking Hardware, Mini Wine Fridge, Telephone & Conferencing Units, Electronic Keypad Deadbolts, Cavity Rock Insulation, Acoustic Tiles, Breaker Boxes/Electrical Enclosures, Telecom Power Rectifiers, Store Displays, Media & Audio Visual Equipment, Doors, Tile, Deck and Wood Stripper, Deck Stain and Sealant, Computers, Projector, New 12" Wind Turbines, Pavestone Play Sand, 20 x 10 Pop-Up Canopy, Wallbase/Rubbertoe, Ballasts, Core & Coil Ballast Kits,
No lots have closed yet for this auction.

Closed Lots