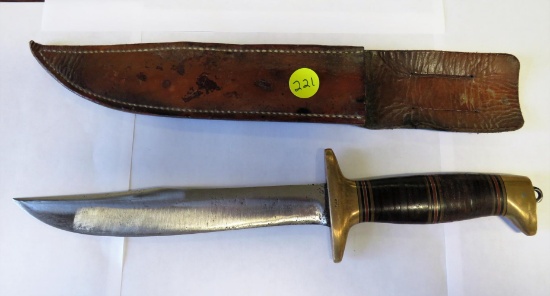 Firearms, Knives,Comics Sport Memorabilia and More
Saturday, June 4, 2022 | 9:30 AM Central
to bid until the live auction begins!
Firearms, Knives,Comics Sport Memorabilia and More
Saturday, June 4, 2022 | 9:30 AM Central
to bid until the live auction begins!
Internet Premium:
15%
See Special Terms for additional fees
Description
This auction will consist of a variety of items from Firearms, Knives, Comics, Sports Collectibles, tobacco tins, and doll clothing. Watch for more additions soon. It is probable that we will re organize our lots so be prepared. Not change the lot but change the auction order
Anyone who purchases over $1000 worth of items may pay cash with a 5% discount. Also remember if you purchase a firearm you will need to have an FFl sent to us so we can ship your firearm to that FFL Holder for you to pickup. Also lots 172-190 are repeat proxibid items as deadbeat buyers failed to pay. I blacklisted them like I do any buyers who refuse to communicate or pay. The evening of the auction we will charge the credit card that you have with proxibid. If the charge goes thru we will be shipping your item within 3-5 days. If not we will contact you by phone and email. No need to call unless you hear from us.
If purchases exceed 5% you will get a 5% discount if paid by cash, cashiers check, or check.