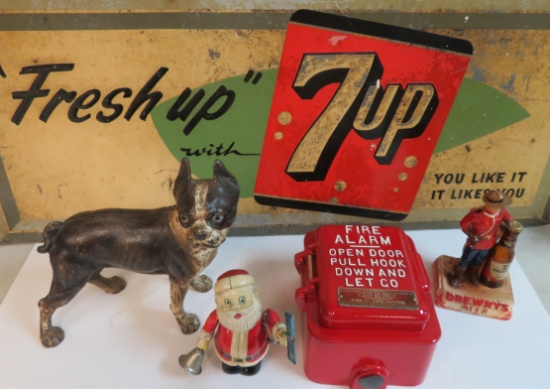 Lots start closing Thursday, August 13
7:00 PM Eastern
Flint, MI
350+ Lots, Great Selection. Nice Asst. Antique & Vintage Fireman/ Fire Items. Badges, Extinguishers, and More. Advertising to Include Collection of Vintage Beer Signs and Statues, Soda Signs, Tobacco...
Lots start closing Tuesday, August 18
7:00 PM Eastern
Flint, MI
300+ Lots, All to be sold to the Highest bidder, With No Reserves. Some Highlights include: 1968 Topps Nolan Ryan RC, 1986-87 Fleer Near Set (Missing the Jordan RC), 1986-87 Fleer Stickers, Including...