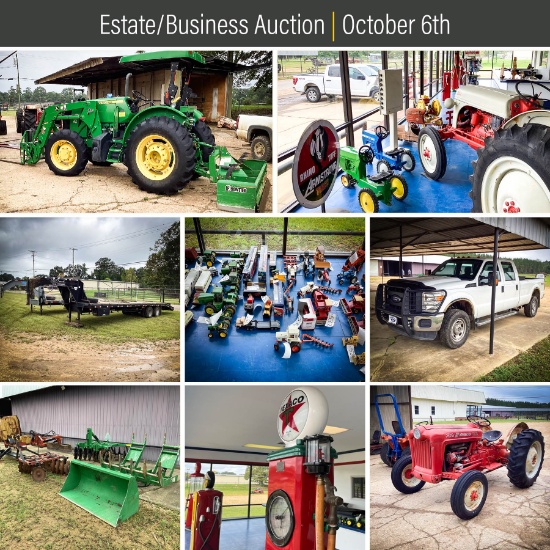 Braswell Farm and Industrial Auction
Auction closed.
Braswell Farm and Industrial Auction
Description
Henderson Auctions is honored to liquidate Worldwide Companies and Machinery. After fifty-five years of successful business ownership and the recent sale of his real estate, it is our pleasure to help Mr. Braswell into the next phase of his life. Henderson Auctions will be selling his remaining farm equipment, attachments, trucks, heavy equipment, extensive farm/construction parts inventory, shop equipment, welding equipment, oilfield equipment, tools, business office equipment/furniture, estate items, antiques, equestrian tack/saddles, home décor, large antique/vintage model collection (gas pumps, signs, etc…), large shop manual selection, etc… All assets will sell absolute to the highest bidder in an online only auction on Thursday, October 6, 2022.