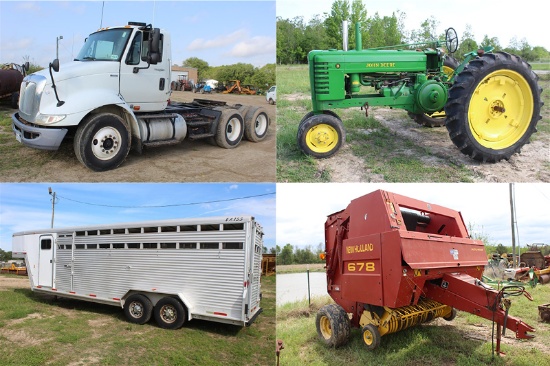 Farm Equipment & Real Estate Auction
Saturday, May 15, 2021 | 9:00 AM Central
Auction closed.
Farm Equipment & Real Estate Auction
Saturday, May 15, 2021 | 9:00 AM Central
Description
Henderson Auctions is honored to sell the estate of the late Ivan Fontenot a fellow auctioneer and friend. Included in the sale is commercial real estate, farm equipment, construction equipment and more. We know Ivan will be looking down from heaven happy to see one more auction at his auction yard. Questions? Contact Kurt Sonnier 225-363-8778. Live Auction with Online Bidding Available.