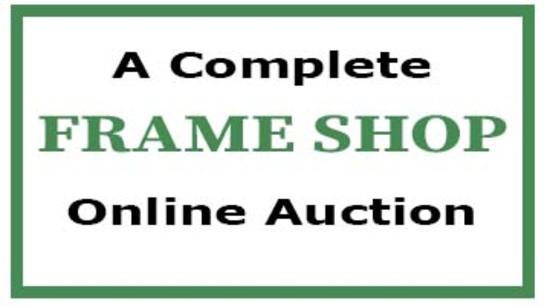 A Frame Shop Online Auction
Bidding ends Friday, May 7, 2021 | 11:45 AM Eastern
Auction closed.
A Frame Shop Online Auction
Bidding ends Friday, May 7, 2021 | 11:45 AM Eastern
Description
This is an Online Auction of the entire Frame Shop that is located within a National Arts and Crafts store in Ft. Wayne, IN.
There is only One (1) lot. This lot includes ALL items in the Frame Shop, except Pre-Made Frames.
PRODUCTION EQUIPMENT Ams Cm50 Super Silent Air Compressor with Airline Filters (connected to compressor) Coiled Air Hose - 1/4 x 25" Air Nozzel Scotch ATG 700 T
...more