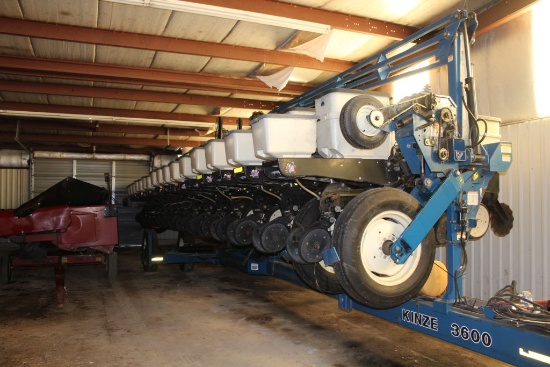 AG and Construction Equipment
Thursday, March 18, 2021 | 10:00 AM Central
to bid until the live auction begins!
AG and Construction Equipment
Thursday, March 18, 2021 | 10:00 AM Central
to bid until the live auction begins!
Description
ANOTHER HILPIPRE AUCTION
AG & CONST. EQUIP., TRUCKS, TRAILERS
SAVAGE BROTHERS
ABE SAVAGE FARMS and ESTATE OF TIM SAVAGE
21502 US Highway 34, Chariton, Iowa
Thurs., March 18, 2021 Beginning at 10:00 AM CST
OFFERING BOTH LIVE ONSITE AND LIVE WEBCAST BIDDING!

AUCTIONEERS NOTE: Mr. Abe Savage is retiring. These assets are well maintained and ready to go to work. The Estate of Tim Savage is liquidating the assets. Tim, like his brother, kept his equipment well maintained. DON'T MISS THIS HIGH-QUALITY AUCTION!!

AG EQUIPMENT: (5) Tractors: Case 7130; Steiger ST 251; Case IH 7110; Allis Chalmers 180; Case IH 7140 / (2) Spreader Trucks: International 4900 / (5) Planters: Kinze 3600 Interplant, 16 row corn, 31 row bean. No till planter; Kinze 2000; Cyclo 800; Case/International 950; Agco black machine 12F30 / Anhydrous Bars / Drill Seeder / Corn heads / (4) Brent and Parker Grain Wagons / Bulk Seed Tender / Bailer / Grain Dryer / Discs / OTHER AG EQUIPMENT: Crop shredder; Hay rake; Multapplier; Mower attachments.
Show more Show Less
No lots have closed yet for this auction.