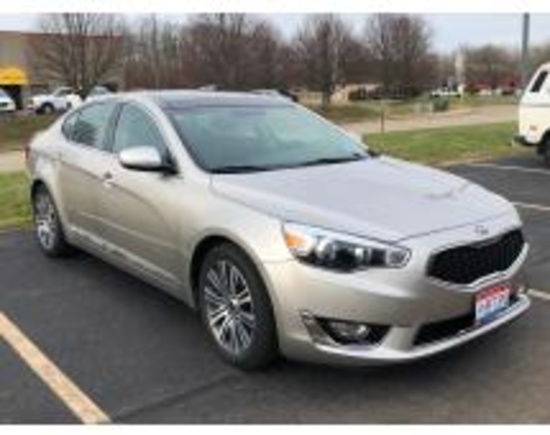 Online Auction of 2014 Kia Cradenza from Trust
Bidding ends Sunday, January 26, 2020 | 6:00 PM Eastern
until bidding ends.

Online Auction of 2014 Kia Cradenza from Trust
Bidding ends Sunday, January 26, 2020 | 6:00 PM Eastern
Description
This is an online only auction! The vehicle as part of an Estate. This is a one-owner, well maintained low mileage vehicle. Don't miss this one! Car will be released to buyer when funds are posted, Trustee/Attorney will convert title. The vehicle will not be released, and title converted to buyer (by Trustee) until payment is posted until funds are posted in IAI Trust account. We will contact winning bidder on Monday the 27th to confirm payment.