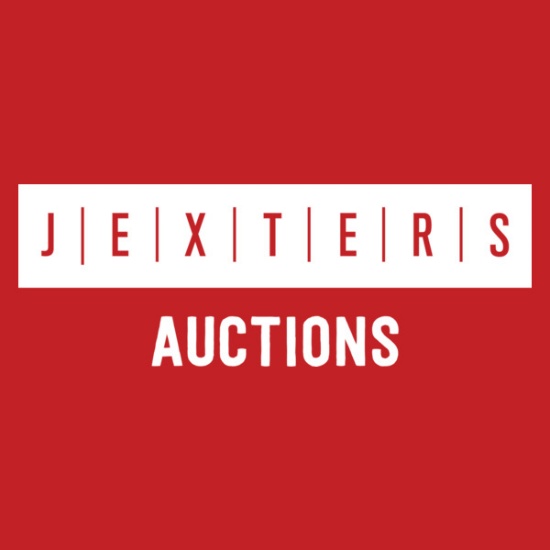 Jexters Online Storage Unit Auction - 7/1/2022
Lots start closing Friday, July 1, 2022 | 6:00 PM Mountain
Until lots start closing.
Jexters Online Storage Unit Auction - 7/1/2022
Lots start closing Friday, July 1, 2022 | 6:00 PM Mountain
Until lots start closing.
Internet Premium:
15%
See Special Terms for additional fees
Description
Welcome to Jexters Auctions.

ONLINE AUCTION BUYERS PREMIUM 15%

Units are located at Ence Storage, St George UT 84770

Local Pickup only.

If you are a winning bidder please contact Jexters Auctions starting Saturday Morning to gain access and to pay a $100 Cleaning Deposit per Unit.

Unit most be cleaned out by 5pm on Tuesday, July 5, 2022.

Once it is confirmed the unit has been cleaned out, the $100 deposit will be returned.

For timed auctions - if a bid is placed within the final minutes of a timed auction, the system will automatically extend the bidding time-frame, ensuring the buyer willing to bid the highest amount always wins.

Please review our terms and conditions prior to placing any bids.

Enjoy the Auction!
10x10 Storage Unit Landscaping Tools and Supplies, Lawn Mower and other Misc items E10 Yard 3.... Local Pickup only. $100 Cleaning Deposit per Unit. Unit most be cleaned
...more
12x30 Storage Unit- Household items, Electronics,bins of stuff and other Misc items A5 Yard 3. Local Pickup only. $100 Cleaning Deposit per Unit. Unit most be cleaned out
...more
10x10 Storage Unit- Couch, Picture, Keyboard and other misc C10 Yard 3. Local Pickup only. $100 Cleaning Deposit per Unit. Unit most be cleaned out by 5pm by the followin
...more
10x12 Storage Unit- Full of Tools, Household items, furniture and other misc Y8 Yard 4. Local Pickup only. $100 Cleaning Deposit per Unit. Unit most be cleaned out by 5pm
...more
10x20 Storage Unit- Halloween and Stage Props, Tools, furniture and other misc X9 Yard 4. Local Pickup only. $100 Cleaning Deposit per Unit. Unit most be cleaned out by 5
...more
9X17 Storage Unit- Sectional, BBQ Grill, Sleeping Bags and other misc K6 Yard 1. Local Pickup only. $100 Cleaning Deposit per Unit. Unit most be cleaned out by 5pm by the
...more
9X17 Storage Unit- Couch, Greenery, Carpet and other misc items K11 Yard 1. Local Pickup only. $100 Cleaning Deposit per Unit. Unit most be cleaned out by 5pm by the foll
...more
Closed Lots