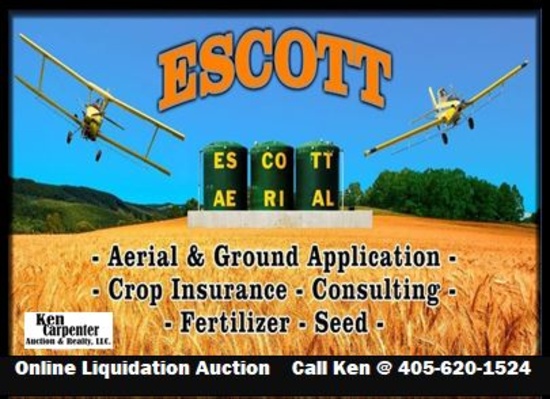 Escott Equipment Auction
Auction closed.
Description
Pick Up Date & Time: April 28th from 9am - 5pm
Pick Up Location: 500 Darlington Rd. NW El Reno, OK

Items not picked up are considered abandoned and not refundable!
We are not responsible for items not picked up

For more information please call: Garrett Carpenter @ (405) 761-6634


Equipment - Complete Inventory of Spray Equipment & Fertilizer Equipment!!