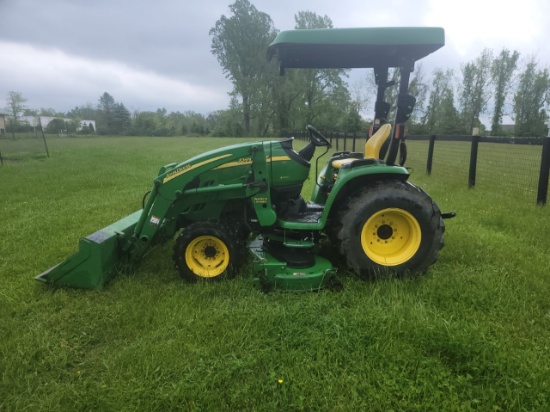 Retirement and Relocation Auction
Saturday, June 4, 2022 | 10:30 AM Eastern
Auction closed.
Retirement and Relocation Auction
Saturday, June 4, 2022 | 10:30 AM Eastern
Description
2008 Ford F-350 Crew Cab, JD 3520, hydro trans, 4wd, rops w canopy,Hay Eq. Equestrian items,Office equipment,Shop Smith Mark V,Predator 8750 gas powered generator on wheels,Hunting supplies,solid oak corner cupboards, by Leacock Furniture,China, Crystal and glass ware; a 10" commercial meat slicer with a built in sharpener and 1/3 HP elec motor; tomato processor by Fabio Leornardi MR0 1/2 Hp Tomato Milling Machine, #5 Tomato Press And Strainer. Lots more household & shop items.