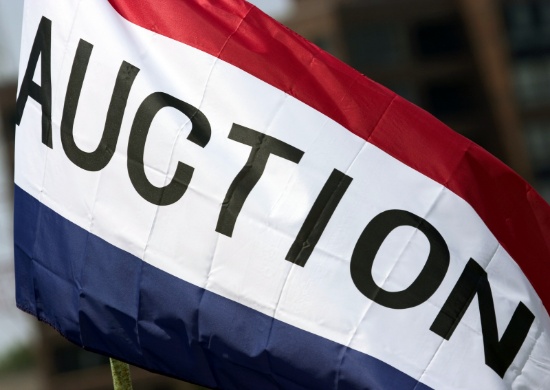 TRACTORS and BOAT AUCTION
Wednesday, December 18, 2019 | 12:00 PM Eastern
Auction closed.
TRACTORS and BOAT AUCTION
Wednesday, December 18, 2019 | 12:00 PM Eastern
Description
Short notice quality vehicles and equipment auction.
Lot # 0 (Sale Order: 1 of 8)
Welcome to the auction! Photos are part of the description, please view them ALL prior to bidding on an item. We encourage and welcome any questions BEFORE placing a bid, as ALL SALES ARE FINAL. All items are sold as-is, where-is.

YOUR BID shall be conclusive proof that you have made yourself acquainted with these conditions and those stated in Information and Special Terms and you have agreed to be bound by them. Only bid on items you wish to purchase.

Bidder shall be the sole judge of value. All items sell with no guarantees or warranties of any type, expressed or implied, as to the merchantability or fitness for a particular use or purpose. For each item we bring to auction, it is bidder responsibility to determine condition, age, value, or any other determinative factor; we make no representations to any aforementioned criteria, and all titles and descriptions are statements of opinion. In no event shall we be responsible for having made or implied any warranty of merchantability or fitness for a particular purpose. Each item has multiple detailed photographs and is described as what we see and Consignor opinion; please use your own expertise when bidding. We encourage you to ask if you seek further clarity.

PAYMENT: Payment is via Cash, Wire Transfer, Bank Cashier's Check, or Check with accompanying Bank Letter of Guarantee, or Credit Card. Credit cards are not accepted as payment for Tractor, Boat, or Mower. Invoices are emailed to winning bidders immediately following the sale. Please ensure the account number and expiration date is accurate and the card can bear the weight of your purchases. Slow payment may result in a suspended account with us and with the bidding platform.

TRACTOR, MOWER & BOAT: For payment, only Cash on pickup, Wire Transfer, Cashier's Check, or Check with accompanying Bank Letter of Guarantee will be accepted for tractor, mower and boat. Winners will have the greater of $500 or 10% of invoice non-refundable deposit placed on his/her credit card as security deposit.

BOAT: The boat lien will be cleared and then its paperwork will be delivered to a local title and tag location for the paid-in-full buyer to go to complete the title transfer by appointment. All fees associated with transferring the title are the sole responsibility of the buyer. Winning bidder receives a Bill of Sale.

PICKUP: ALL ITEMS are PICK UP ONLY. All items are located in Branchville, NJ. We are happy to coordinate with your 3rd party shipper as necessary. Your printed invoice is required to remove any items. Please bring tools, helpers, equipment, winches, trailers, flatbeds, etc to remove your winnings. Items MUST BE removed on Saturday, December 21 between 12 - 1 PM. Items not picked up by the close of the removal period are abandoned to the Auctioneer. No refunds will be processed.

F.A.N. (Future Auction Notification) By registering for this auction, you agree to receive occasional notification by email from Legacy Auction & Realty; you may unsubscribe at any time by using the link at the bottom of any of those emails or contacting us directly: auctioneer@bidlegacy.com

Happy bidding!

Lot # 2 (Sale Order: 2 of 8)
A clean, garage kept, and low hours machine as you will find.
Fantastic lawn mower. Runs great!
Model LZ27LKA604, Serial Number 332814
ONLY 853.4 hours showing on meter, used only by homeowner, no commercial use.
27 h.p.with OHV V-Valve motor, runs great.
Desirable liquid-cooled engine.
Wide and clean 60-inch Ultra Cut deck.
Tires are in excellent condition.
Includes expensive rolling turf striping kit on deck.
Also has cup holder, and rubber Firestone floor mat with very little wear as shown.
Lift the seat forward to tip the engine cover forward.
Great for commercial or residential lawn care.
Get now and be ready for Spring.
This one is that nice and clean.

Lot # 3 (Sale Order: 3 of 8)
Fantastic cosmetic and running condition, as nice as you will find available.
28hp 4x4 diesel tractor, runs quiet and strong.
Look at all of the photos, it is that nice.
Tires are excellent all around as shown.
No known issues, it is that nice.
ML 108H bucket loader attached, ready to work.
Used at private residence, no farm or commercial use, and garage kept.
Gauge shows only 525.2 hours!
Westendorf COOL CAPS (TM)
Tag reads:
     Model: Agricultural tractor 2810NH
     Type: 4-cycle Diesel
     Engine: 28ps / 2700 rpm
     SN: 281H W03 0080
Block heater included, nice addition for winter use.
Includes 3 point hitch and PTO.
Overall a great piece of equipment, not many available like this.
Do not miss this one, she is a beauty.

Lot # 4 (Sale Order: 4 of 8)
Ready for the trails and fields.
200cc mini bike in excellent condition.
Owner states it was ridden only four times, sure does look it.
Wide tires with fantastic tread.
Black finish, shiny.
Seat is excellent.
Large 200cc four-stroke motor.
Ready to rip around your property.
Take a look at all of the photos, it is that nice.
Get on your bike and ride!

Lot # 5 (Sale Order: 5 of 8)
* Note: Special Terms on this lot at the bottom of description.
Fish On!
Low reserve (met) to settle bank lien, reserve is less than the cost of a used outboard motor, do not miss this one.
Get this fishing boat now for the spring striper run.
Very good condition as shown.
This 21 foot 2 inch boat is powered by an Evinrude 200 Ficht Ram Injection outboard motor manufactured by Bombardier BRP.
Good looking center console with white dial gauges and Ratheon fish finder.
Two captains chairs complete the cockpit area.
Owner states that the hull is in fine condition with no issues. Battery is charged and motor runs, no issues..
Includes Venture dual axle galvanized trailer with Powerwinch 215 Winch. Both tires replaced and other tires.
Cockpit canopy will need to be replaced, cooler mounts on floor are brittle and breaking.
Very good name in sport fishing, get it here in time for the season.
Complete package for sale here.
* Buyer, please be patient as the bank will require roughly 2-3 weeks to release the boat and trailer titles. Transfer and removal will take place between the seller and buyer by appointment.

Lot # 7 (Sale Order: 6 of 8)
Quality Briggs & Stratton engine.
Works. Looks to be well cared-for and lightly used.
Good lawn care equipment.

Lot # 8 (Sale Order: 7 of 8)
Very good and lightly used condition.
120 V/60 Hz/12.5 A
Max. Amb. Temp: 104 degrees F
Min. Amb. Temp: 32 degrees F
Tank Size: 26 gallon
Pressure: 0-125 PSI
Air Delivery: 5.0 SCFM @ 4 PSI / 4.0 @ 90
For use on all your jobs: Framing/Finishing, Brad nailer/Stapler, Roofing nailer, Inflation tools, Airbrush, Grease gun, Impact wrench, Air ratchet, Die grinder, Air drill, Paint spray, Air chisel...
Don't pay retail!
Get yours here!

Lot # 9 (Sale Order: 8 of 8)
Double lamp with UV filter.
Sturdy tripod base.
Somewhat dusty from storage.
Great addition to your workshop.