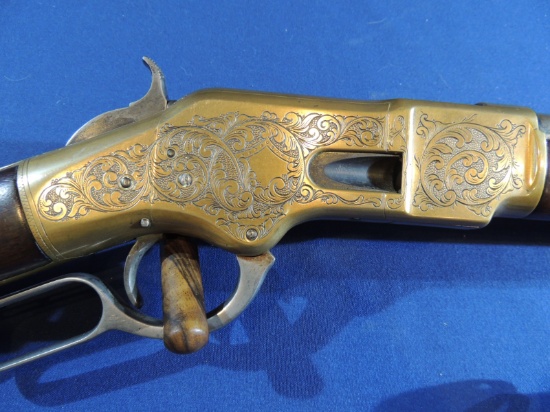 Outstanding Collector and Sporting Firearms
Auction closed.
Outstanding Collector and Sporting Firearms
Internet Premium:
5% - 18%
See Special Terms for additional fees
Cash Payment Discount:

3%
Description
Over 250 Firearms! Online Only!Highlights Include:
• Winchester Lever Guns including three
1866 Golden Boys, 1876, and 1894
• Many Collector Smith & Wesson Revolvers;
Models 27, 19, 57, 18, and 28
• High End Sporting Shotguns such as
Benelli, Beretta, and Browning
• Collector Colt Revolvers including Pythons
and Diamondbacks
• Large Selection of Hunting Rifles and
Shotguns
• Large Assortment of Military Arms such as
M1Garands, Antique Springfield Trapdoor,
AK47, AR15, and Luger Pistols
• Large Selection of 1911 Pistols including
Colt, Sig Sauer, Kimber, Rock Island, and
Metro Arms
• Antique Arms including Colt Army and Navy
Revolvers, Merwin Hulbert, E. Whitney, and
Belgium Shotguns
• Colt Factory Sample Prototype Receivers
• O/U Combination Guns including Valmet
412 and Savage 24
• Many Collectible 22 Rifles including
Winchester 1890, Marlin 1892, Winchester
Model 63, Remington Model 4, and
Remington Bolt Action 22
• Several Pre-64 Winchesters...
Show more
Show Less