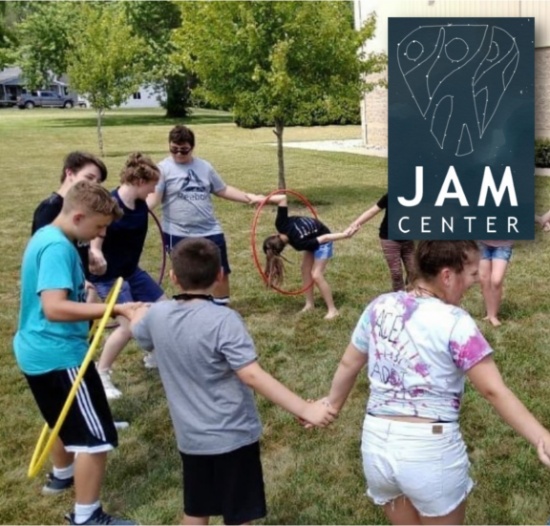 Beacons of Bidding - JAM Center On Line Fundraiser
Bidding ends Monday, September 28, 2020 | 8:36 PM Eastern
until bidding ends.

Beacons of Bidding - JAM Center On Line Fundraiser
Bidding ends Monday, September 28, 2020 | 8:36 PM Eastern
until bidding ends.


Internet Premium:
15%
See Special Terms for additional fees
Description
The JAM Center in Garrett, Indiana, has chosen during this difficult year to be a guiding star for their community. During this pandemic they:

> Took extra measures to keep their child care and early education program open for essential workers.
> Created science and art take-home bags for teens and engaged with them on social media.
> Utilized online channels to keep people physically active and give them a sense of stability.

Throughout this time, most fundraising has been suspended. Please join us and be a Beacon of Bidding. Funds from this fun collection will be utilized to create a virtual fundraising event to replace the much needed Annual Gala this year.
Donated by Superior Woodcrafts, located in Garrett, Indiana. This handcrafted plaque portraying the Serenity Prayer would make a beautiful and unique gift or make nice de
...more
Donated by Firekeepers Casino Hotel, located in Battle Creek, Michigan. Enjoy this $100 gift card to use at Firekeepers Casino filled with the latest and greatest games,
...more
Donated by Satek Winery, located in Fremont, Indiana. Enjoy a $25 gift certificate to Satek Winery. Visit the winery to enjoy wine by the sample, by the glass, or by the
...more
Donated by JAM Purse Palooza committee. You will be chic flitting about town with the Kate Spade New York Sam Medium Satchel at your side! Satchel made of pebbled cowhide
...more
Donated by JAM Palooza committee. Betsey Johnson is all about fun in this Mini Bow Satchel bag. Quilted synthetic fabrication adds texture and flair to your wardrobe. Zip
...more
Donated by JAM Purse Palooza committee. Calvin Klein womens Calvin Klein Boxy Liquid Python Satchel. Eye-catching python print adds sleek appeal to the stunning Calvin Kl
...more
Donated by Kendallville Power Sports, located in Kendallville. Star Wars themed street bike helmet (size medium) with matching Fox brand gloves and socks. Valued at $125.
Closed Lots