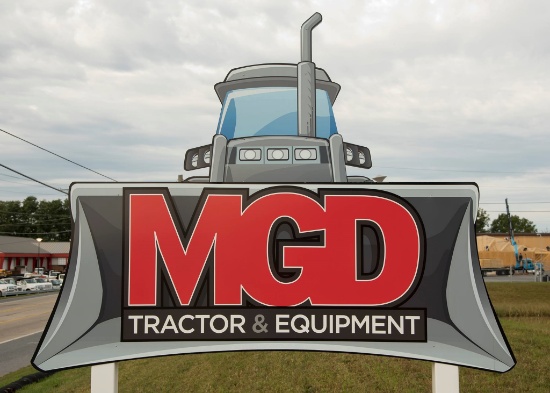 MGD September Auction
Wednesday, September 29, 2021 | 9:30 AM Eastern
Auction closed.
MGD September Auction
Wednesday, September 29, 2021 | 9:30 AM Eastern
Description
skid loaders, compact tractors, heavy equipment, lawn and garden, farm machinery

MGD Tractor and Equipment is the owner of all equipment held at Auction for September 29th 2021. For all Questions and concerns about equipment related to the MGD Auction please contact MGD at (717)-866-2585.

Lopatofsky Auction LLC merely hosts this auction online and provides the voice for the auction day. We do not know the specificities of the equipment other than what is written in the descriptions of each piece up for bidding. AS STATED ABOVE please contact MGD about any questions pertaining to the auction. Thank you and Happy Bidding!