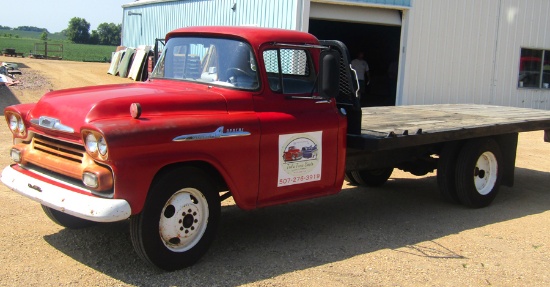 Ted Furth Estate Auction RING 1 SIMULCAST
Saturday, September 18, 2021 | 10:00 AM Central
Auction closed.
Ted Furth Estate Auction RING 1 SIMULCAST
Saturday, September 18, 2021 | 10:00 AM Central
Description
Ted's Tuna Boats - Ted Furth Estate Auction

Ring 1: Live & Online Simulcast

LOTS WILL SELL IN A DIFFERENT ORDER THAN LISTED!

DO NOT BID IF YOU CAN NOT PAY & PICKUP DURING THE POSTED TIMES. MAGES LAND CO & AUCTION SERVICE DOES NOT OFFER SHIPPING OR HAULING OF ANY KIND UNLESS OTHERWISE ARRANGED PRIOR TO BIDDING!

Payment & Pick-up for Online Bidders: September 20th, 8:00 AM to 5:00 PM
Address: 18567 Co Rd 24, New Ulm, MN 56073

Online Bidders: If you chose to pay and pick-up on Saturday, you must arrange it before the auction.