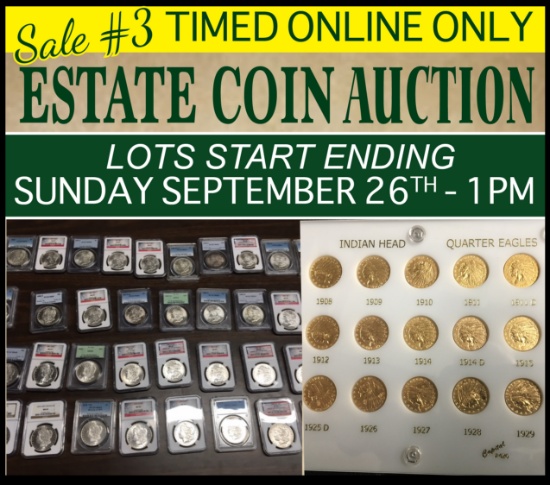 Lots start closing Sunday, September 26
1:00 PM Central
Kahoka, MO
SALE 3: Extraordinary Estate Auction. Highlights include: a near complete set of graded Morgan Dollars, Complete set of $2 1/2 Gold Indians and several other gold coins, Commemorative Silver Coins...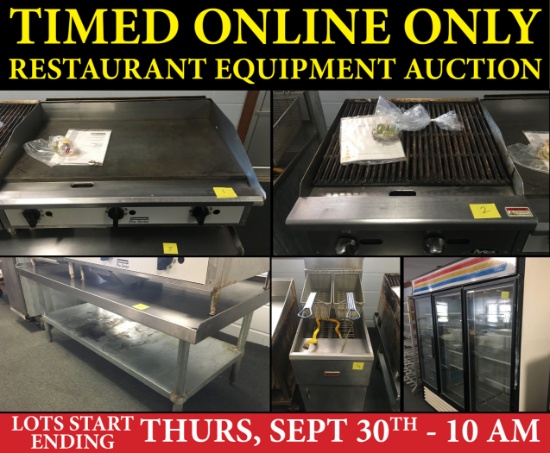 Lots start closing Thursday, September 30
10:00 AM Central
Kahoka, MO
Preview: Monday, Sept 20th 10am-Noon (461 N Johnson, Kahoka, MO) PICK UP ONLY! Friday, October 1st 9am-Noon NO SHIPPING AVAILABLE!