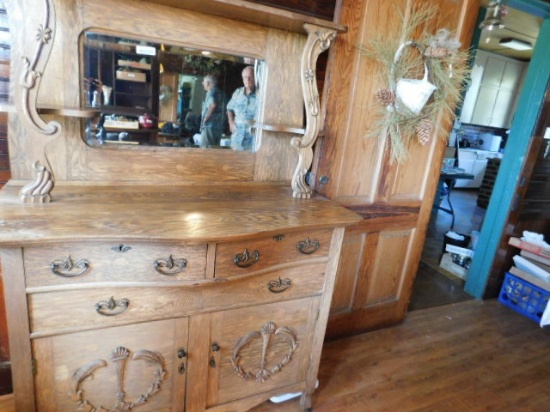 Jones Estate Personal Property Liquidation
Auction closed.
Jones Estate Personal Property Liquidation
Internet Premium:
15%
See Special Terms for additional fees
Description
Jones Estate Online Auction No. 1
The seller has lived in this home over 40 years and now is moving into a smaller home she owns nearby. The home was constructed in part by using an old Railroad Station from the city of IVA, SC and adding more rooms for a comfortable living property. Please pay special attention to some very old items in lots 50-91-93-101-102-167-168-169-172-173-175-222 and 297 in this first auction.

Auction will begin Friday September 20th at 8 am and ends Monday September 30th at 7 pm. Lots will close each minute and are subject to "soft closing".

Pickup times at the home in Starr, SC will be Wednesday Oct. 2nd and Thursday Oct. 3rd from 10 am until 4 pm each day. Please bring help for the heavier items. The Buyer is responsible for pickup of the items whether in their vehicle or by a shipping service. Large furniture should be picked up on Thursday.
Note: The auctions are in two parts. Please also see Auction No. 2 running at the same time on the internet. Pickup times are the same as noted for Auction No. 1.