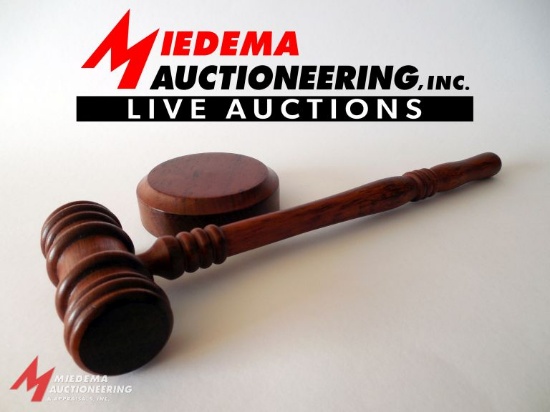 Ed & Susan Ulyate Farm & Woodworking Equipment
Saturday, May 8, 2021 | 10:00 AM Eastern
Auction closed.
Ed & Susan Ulyate Farm & Woodworking Equipment
Saturday, May 8, 2021 | 10:00 AM Eastern
Description
Having decided to sell their home and farm and live in Florida, Ed and Susan will be selling all their farm and woodworking/industrial equipment at auction. Much of the equipment was bought new and always stored indoors.