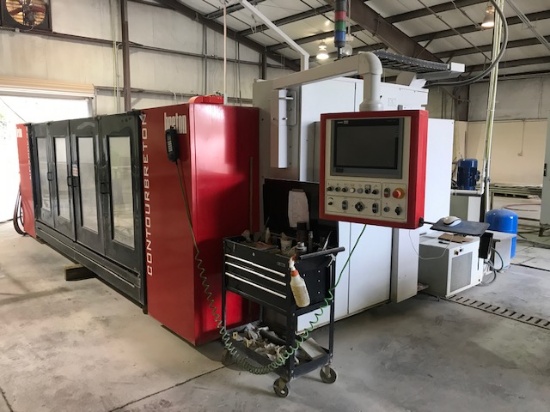 NSM Florida Enterprises, LLC.- Natural Stone Motif
Wednesday, April 15, 2020 | 10:00 AM Eastern
to bid until the live auction begins!
NSM Florida Enterprises, LLC.- Natural Stone Motif
Wednesday, April 15, 2020 | 10:00 AM Eastern
to bid until the live auction begins!
Description
Sale will consist of: Stone Countertop Fabrication and Installation Equipment and Supplies consisting of: Baca Robo Sawjet, Contour Breton NC300-K26 Stone Contouring machine, H2OJet machine, Gardener-Denver Rotary Compressor, Marmo Meccanica LCV Magnum 8082 Polishing Machine, Marmo Meccanica LTZ 8222 Polishing Machine, Nova Mondail MEC MS45 Mitering Saw, Summacut D160 Vinyl Cutter, Manzelli Topline Vacuum Lifter, Gorbel Crane 1-Ton Cap., Inventory of Stone, Marble, Travertine, Quartz, Warehouse Equipment, Hand Tools, Work Tables, Rolling Carts, Showroom Displays, Clark Forklift Model CGC40 w/Side Shift 4,500 Cap., Vehicles, Forklift, Office Equipment, Furniture and much more!