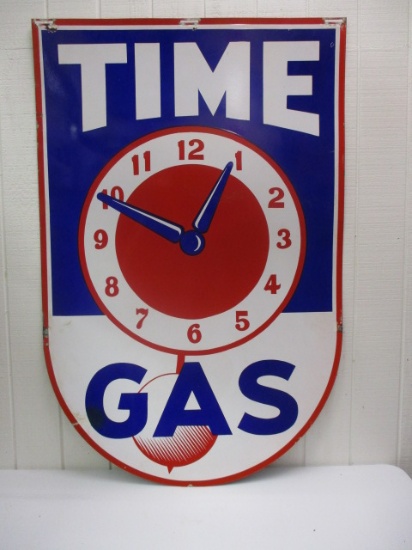 CLASSIC CARS-GAS & OIL SIGNS-SPEED EQUIPMENT
Auction closed.
CLASSIC CARS-GAS & OIL SIGNS-SPEED EQUIPMENT
Description
FIRST OF 3 ESTATE AUCTIONS OF 50+ YEAR COLLECTION. VIRTUAL AUCTION. NO IN PERSON BIDDING. QUALITY PORCELAIN , PAPER, TIN SIGNS & POSTERS. NEON SIGNS AND CLOCK, 50'S WEST GERMAN ELECTRIC TRADE SCHOOL WORKING CUTAWAY MODEL, 1923 MODEL T FORD, 1971 EL CAMINO WITH BIG BLOCK, 1923 MODEL T RUNABOUT/ROADSTER 1929 MODEL A ROADSTER PICKUP, MORRIS MINOR 4 DR. SEDAN, 56 FORD PICKUP STREET ROD, VINTAGE LITERATURE AND COLLECTIBLES, TOKHEIM CLOCK FACE GAS PUMP, NEON CADILLAC SHOWROOM SIGN, VARIOUS GAS , OIL AND AUTOMOTIVE SIGNS, INDIAN MOTORCYCLE LITERATURE, FORD AND CHEVROLET SPEED EQUIPMENT, MOTORS, TRANSMISSIONS, STUDEBAKER HAWK SHEETMETAL, BRITAINS LTD HOLLOW LEAD FIGURINES, BRITISH CAR ACESSORIES, WWI RECRUITMENT AND VICTORY LOAN POSTERS AND MORE. NEW ITEMS BEING DISCOVERED DAILY. THIS SALE FEATURES SOMETHING FOR EVERYONE. PLAN TO SPEND 2 HOURS WITH US ON SUNDAY EVENING FEB. 20TH AND BID TO BUY.