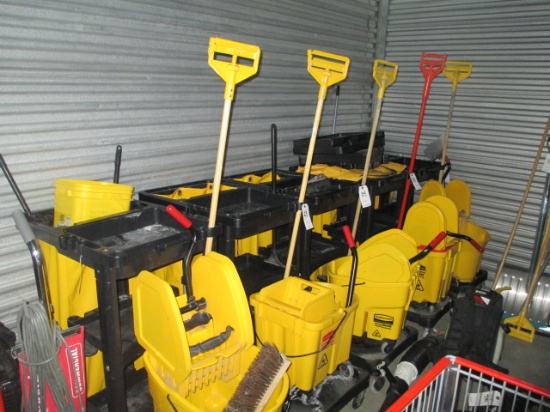 COMMERCIAL JANITORIAL CLEANING EQUIPMENT/SUPPLIES
Lots start closing Wednesday, June 3, 2020 | 7:00 PM Eastern
Until lots start closing.
COMMERCIAL JANITORIAL CLEANING EQUIPMENT/SUPPLIES
Lots start closing Wednesday, June 3, 2020 | 7:00 PM Eastern
Until lots start closing.
Description
COMPLETE CLOSURE OF DC METRO AREA COMPANY-BACK PACK HEPA VACS, WIDE FORMAT VACS, CARPET AND FLOOR CLEANING EQUIPMENT, EXTRACTION AND DRYING UNITS, MAIDS CARTS, GAS POWERED POWER WASHERS AND BLOWERS. DETERGENTS, POLISHES, FLOOR STRIPPER, BLEACH, TOILET SEAT COVERS, PAPER PRODUCTS AND MORE.