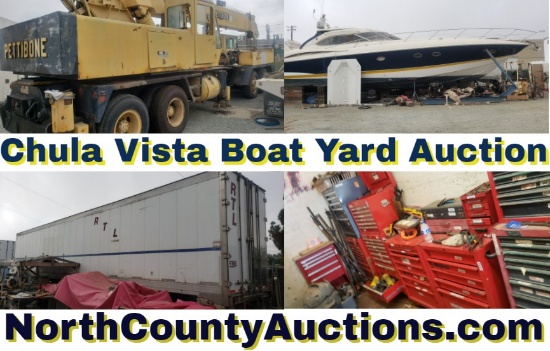 2020 November Chula Vista Boat Yard
Bidding Begins Tuesday, November 10, 2020 | 10:00 AM Pacific
Bidding will begin soon!
2020 November Chula Vista Boat Yard
Bidding Begins Tuesday, November 10, 2020 | 10:00 AM Pacific
Description
Crane, Hummer, Harley, Forklifts, Flatbed, ATV, Specialty Tools, Trailers, Power Equipment, More Tools galore, etc. To get upcoming auctions, text ncauctions to 77222. Email or text with questions (619) 787-4906. Casey@northcountyauctions.com
No lots have closed yet for this auction.

Closed Lots