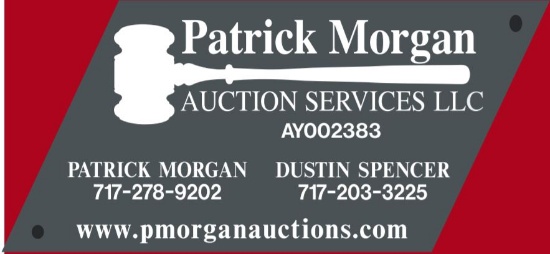 Life Estate WW2 Helmet, Collectibles, Home Goods
Auction closed.
Life Estate WW2 Helmet, Collectibles, Home Goods
Internet Premium:
15%
See Special Terms for additional fees
Description
Estate Downsizing/Transition of local New Holland resident. Carousel Type Wooden Horse; WWII German Luftschutz Air Raid Wardens Helmet; Cowboy and other vintage TV and Movie celebrity pictures and posters; Redware Pottery; Fiesta Ware plates and pitchers; Vintage Ceramic Christmas Tree; 1867 Masonic Manual; Antique Single Drawer Coffee Grinder; Advertising Boxes; Peanut Butter Glasses; DVD's; CD's; Jewelry(Ring marked 10K); Numerous Archie Comics; Murder Mystery and other books; 1970's Dukes of Hazzard Collectibles; White Tail Deer Mounts; NEW in Box and Clean Home Goods; Furniture; Oil Lamps; Board Games; Lava Lamp; Framed and Signed Artwork; Numerous Christmas Decorations; Wheel Chair and Walker; Golf Clubs and Balls; Camouflage Coveralls; Antique Paint Decorated Kitchen Chair; Tools; Ladders; and much more.