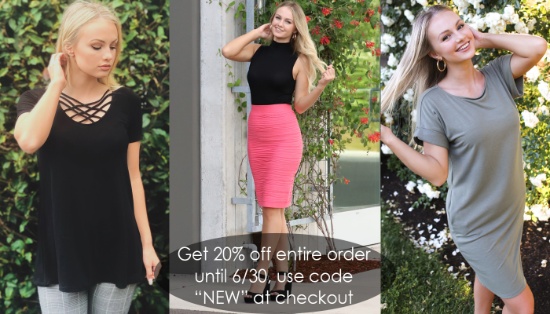 New Womens Clothing Warehouse Liquidation
Saturday, May 1, 2021 | 9:00 AM Pacific
Auction closed.
New Womens Clothing Warehouse Liquidation
Saturday, May 1, 2021 | 9:00 AM Pacific
Description
**Cozi Bear Boutique**

Over 80,000 pcs of new women's clothing and shoes. Current styles, fashion and colors! Lots of custom 54" wide pallet racking, stock picking carts, push carts, warehouse drum fans, packing tables, sorting tables plastic bins, JLG electric stock lift, office furniture and much much more! Complete warehouse liquidation!

All items in each lot are sold for one money, not times each. Buyer is responsible for shipping, we will be onsite to help coordinate if needed. All items must be removed by Wednesday May 5, 2021 by 5 pm PST. Any items left after May 5, 5:00pm PST, will be considered abandoned, and will be forfeited.