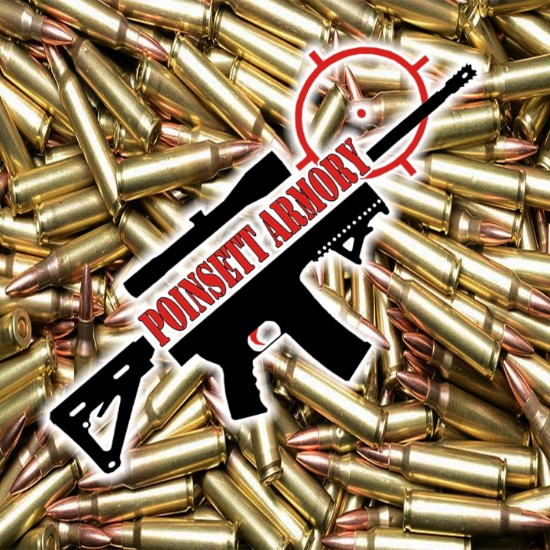 Firearms & Ammunition Weekend Online Auction
Auction closed.
Firearms & Ammunition Weekend Online Auction
Internet Premium:
18%
See Special Terms for additional fees
Description
This Weekend, stock up on some Hard-To-Find Ammunition in 47 DIFFERENT CALIBERS. Some Nice Guns in this one, and over 15,000rds. of Ammunition ranging from New in the Box to Military Surplus Rounds. Several Magazines, Optics, Ammunition Storage Boxes, & More!

Ammo Calibers Include:

RIFLE:
.22 Short
.22 LR
.22 WMR
5.56mm NATO
.223 Remington
444 MARLIN
35 Remington
243 WIN.
.30 Carbine
.30-06 SPRG.
7mm REM. MAG.
6mm REM.
221 Fireball
260 REM.
.45-70 Govt.
.22-250 REM.
.30-40 KRAG
7.62x51mm NATO
.308 WIN.
8mm Mauser
7.65x53mm Mauser
8x57 JS
6.5x55mm Swedish
6.5 JAP.
7.7 JAP.
7.62x45mm VZ-52 Ammo
.303 British
7.62x54R
7.5x54 French
5.45x39mm AK Ammo
7.62x39mm AK Ammo
6.5 Carcano

SHOTGUN:
.410 GA.
12 GA.
20 GA.
16 GA.

HANDGUN:
.380 Auto
9mm Luger
9mm Largo
.38 Special
.45 ACP
7.63x25mm Mauser
7.62x25 Tokarev
7.62 Nagant...
Show more
Show Less