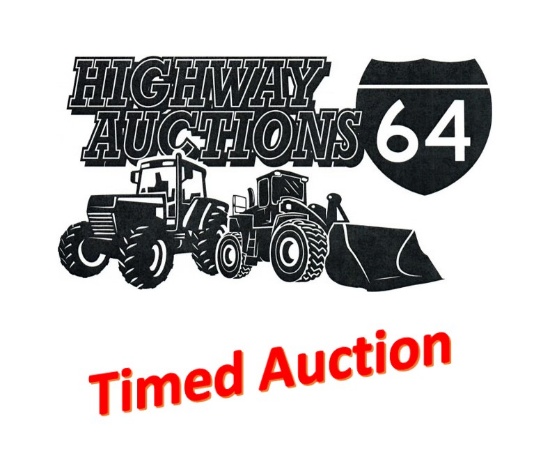 Hwy 64 Auctions Day 2 Timed Auction
Auction closed.
Hwy 64 Auctions Day 2 Timed Auction
Description
Highway 64 Auctions Day 2 Timed Consignment Auction!

Day 2

Iowa's Fasting Growing Equipment Auction Facility


Specializing In Quality Farm Equipment - Trucks & Trailers - Lawn & Garden - Tractors & Combines - Construction Equipment and More!

This auction will consist of Small Support Equipment for Ag and Construction Industries, Lumber, Lawn and Garden Equipment and Various Misc Items!

Equipment Location:
Hwy 64 Auctions
5498 Hwy 64
Baldwin, Iowa 52207

For Questions on Equipment, Please Call:
Hwy 64 Auctions Office: 563-673-6400
Scott Franzen at 319-480-3604 or Sheri Dosland at 563-212-0453

CONSIGNMENTS ACCEPTED UNTIL MAY 28th!