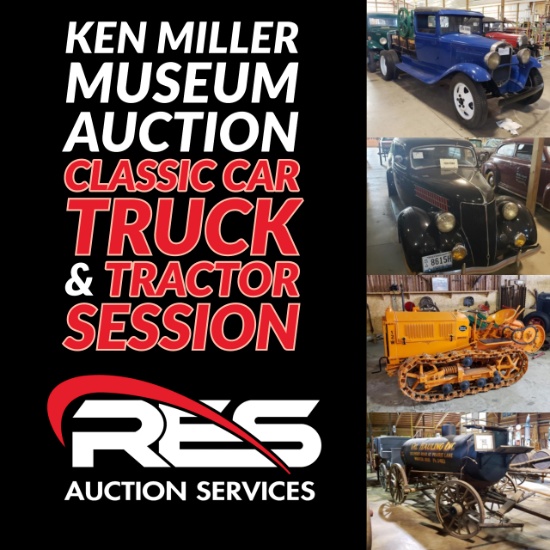 Ken Miller Museum Auction: Classic Car & Trucks
Saturday, November 16, 2019 | 1:00 PM Eastern
Auction closed.
Ken Miller Museum Auction: Classic Car & Trucks
Saturday, November 16, 2019 | 1:00 PM Eastern
Description
Classic Cars, Trucks & Tractors Session. 3 Day Auction Event. Ken Miller Oil & Gas, Car, Truck and Ag Culture Museum. Selling November 14, 15, and 16th. Signs, Drilling Rigs, tanker trucks, oil field relics, local memorabilia, antique - collector cars, early farm equipment.