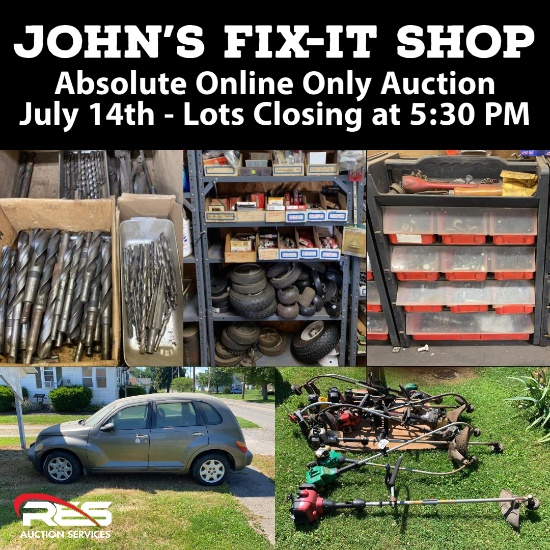 Lots start closing Tuesday, July 14
5:30 PM Eastern
Perrysville, OH
For many years John's was the place to take your small engine equipment for repairs and service in the Loudonville/Perrysville area. After Johns passing the family has decided to offer all remaining...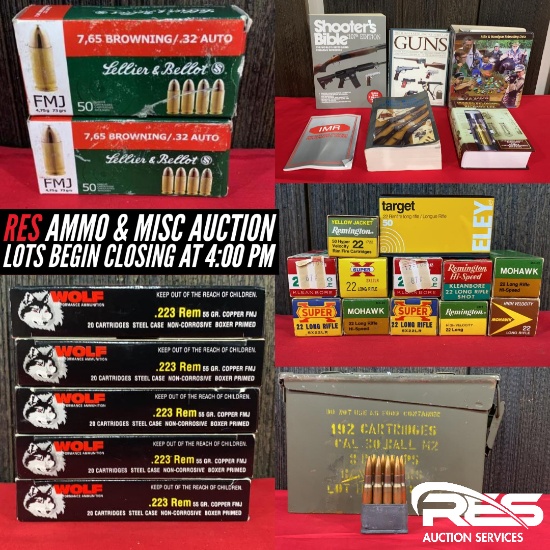 Bidding begins Monday, August 10
12:00 PM Eastern
Wooster, OH
RES Firearms Consignment Auction - Ammunition and Miscellaneous Online Auction. Auction lots begin closing at 4 PM. Lots will close prior to our Live Firearms auction at 5:30 PM. Consignments...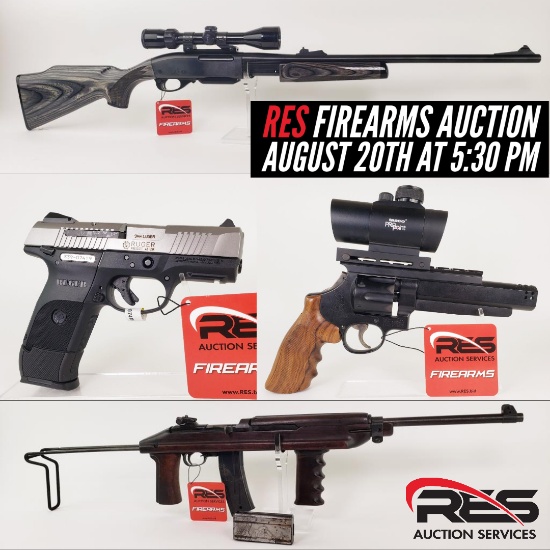 Thursday, August 20
5:30 PM Eastern
Wooster, OH
RES Firearms Consignment Auction. Auction begins at 5:30 PM. Consignments accepted. Questions: Call (833) SOLD-RES