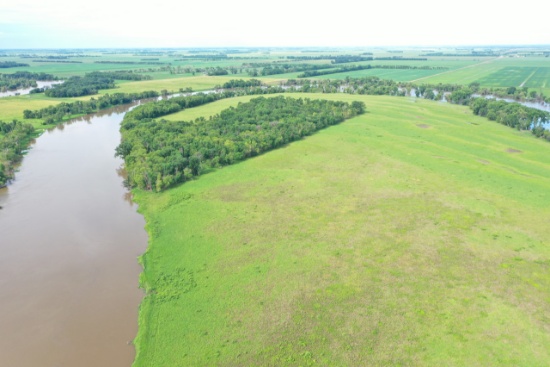 4 Tracts In Marshall County MN Coming To Auction
Thursday, September 17, 2020 | 6:30 PM Central
Auction closed.
4 Tracts In Marshall County MN Coming To Auction
Thursday, September 17, 2020 | 6:30 PM Central
Internet Premium:
Tiered
See Special Terms for additional fees
Description
463 acres offered in 3 tracts. Entire farm coming out of CRP September 2020!! There are 353 acres of very fertile soil in 3 tracts. The CPI ranges from 77 to 89 on this farm. This is very clean CRP and will be an easy conversion to productive tillable ground. Easy access off of highway 220. Recreation potential on tract 3 along the Red River.

Tract 1 - Selling Absolute. Coming out of CRP!! All tillable acres. We have 71 acres of very fertile soil that will be coming out of the CRP on Sept. 30th 2020. The CPI is 86 on this parcel. It will make some excellent farm ground. Easy access off of highway 220 and once the CRP contract is done it will be ready to turn into some very lucrative tillable acres.

Tract 2 - This tract is 155+/- acres of which 152+/- are tillable. The farm is currently in CRP but the contract is up Sept. 30 2020. With access off of 390th ST. This makes for an easy piece of land to turn into some very good tillable acres. The soil report shows two different types of soil and both types have a very high CPI rating. There are also...
Show more
Show Less
Lot # 1 (Sale Order: 1 of 4)
Quantity: 71
Tract 1. Selling Absolute. Coming out of CRP!! All tillable acres. We have 71+/- acres of very fertile soil that will be coming out of the CRP on Sept. 30th 2020. The CP
...more
$

1,550.00

x 71 = $

110,050.00

Total
Lot # 2 (Sale Order: 2 of 4)
Quantity: 155
Tract 2. This tract is 155+/- acres of which 152+/- are tillable. The farm is currently in CRP but the contract is up Sept. 30 2020. With access off of 390th ST. This ma
...more
$

1,350.00

x 155 = $

209,250.00

Total
Lot # 3 (Sale Order: 3 of 4)
Quantity: 237
Tract 3. 237.5+/- acres.This tract is a great mix of possible tillable acres, wooded acres, and river bottom. With over 2 miles of river bottom land on the Red River the
...more
$

1,000.00

x 237 = $

237,000.00

Total
Lot # 4 (Sale Order: 4 of 4)
Quantity: 80
This 80+/- acre tract is currently being farmed and has a CPI of 78. This would be a great addition to a farm already in the area or a great piece if you are looking to g
...more
$

3,200.00

x 80 = $

256,000.00

Total